Our service:
available 24 hours a day and anywhere on site for you!
Our service:
available 24 hours a day and
anywhere on site for you!
our service is there for you around the clock –
indispensable for cooling emergencies.

acr chiller rent is a byword for cooling and heating technology for rent with full service, ranging from initial consultation to ready-to-run installation and subsequent support of the refrigeration system. Our highly qualified technicians receive ongoing training. They guarantee reliable and competent support in every phase of cooperation: we work with you to identify your exact requirements and arrive at a customised solution.
with the 24-hour emergency service from acr you are
always on the safe side.
Rental customers are always well looked after at acr chiller rent. With our 24-hour fault service, our technicians will sort out a solution for your problem quickly. The acr emergency project hotline, which is also available around the clock, is ready to provide advice and assistance in the event of any urgent cooling or heating supply requirements. You can request additional refrigeration/cooling and heating capacities at short notice in case of unforeseen events.
In Austria and Switzerland please call:
for an even higher level of service, acr offers you
a remote monitoring option for many rental devices.
Available as a separate module for integration into rental units. Data and commands are always transmitted via the mobile network. The remote monitoring module monitors operation of the rental equipment around the clock. Depending on the model, settings can also be changed quickly via the corresponding module and faults can be both acknowledged and documented.
The advantages of ACR remote monitoring at a glance:
ACR remote monitoring over the mobile data network
Monitoring of systems with automatic 24/7 alarm system
Minimises downtimes
Personal access to the encrypted, web-based user interface for the user and for ACR specialists, with minimal access times to the system
Real-time information and system trends
Determination and documentation of capacity requirements
Improvement and optimisation of system control
Early detection of operational risks and reduction of unforeseen interruptions
Necessary service interventions are coordinated efficiently by means of remote diagnostics
Regular system checks and reports by a trained ACR employee
we take care of virtually everything –
logistics and assembly service directly from us.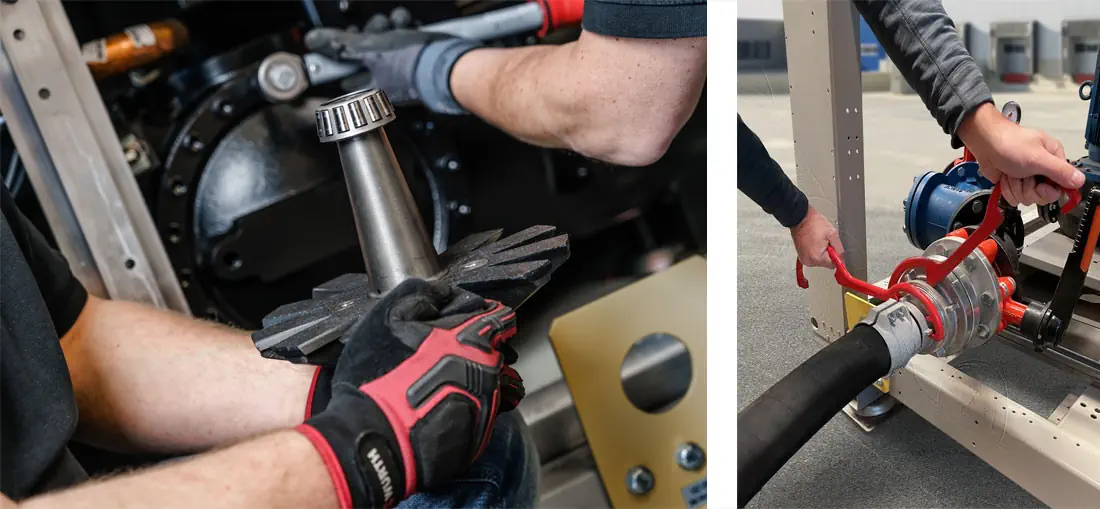 You don't have to worry about a thing – logistics and assembly service come directly from us. For air-cooled or water-cooled chillers, heat exchangers, air conditioners, dry coolers, hydraulic modules or mobile heaters and accessories such as pumps and hoses: the acr team organises transport, delivery and unloading through to turnkey installation of the rented system at the destination. Everything is provided under one roof, if that's what you want.
The hydraulics of the rented modules are optimally integrated into your system, ensuring smooth and safe operation even for complex systems with extensive accessories.
The advantages to you at a glance:
Delivery and installation of mobile chillers or heating systems
Preparations for provisional integration into existing system
Connection, laying and filling of water hoses
Connection and routing of air hoses
Integration and connection of accessories such as heat exchangers and pump modules
Turnkey installation of the rental products